Crta Cazalla - Constantina, km 7,5
Cazalla de la Sierra
vacational rental house at the riverside, 6-8 persons
Telephone:
Mobile:
Email:

(0034) 955 95 42 03
(0034) 609 51 25 79
send a message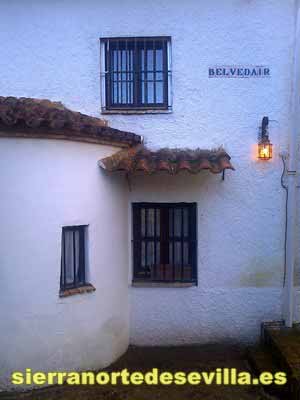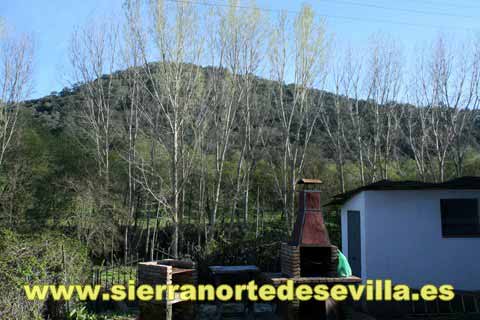 Notice: The house now belongs to Casa Rural "El ParaÝso del H˙eznar", with all services, swimming pool, breakfast, etc.
At the banks of the river HuÚznar, this house is situated at one of the most beautiful places within the Sierra Norte de Sevilla Natural Park.

It is a perfect place to enjoy the quietness and the nature, at only 7,5 km. from the village. The house is equipped well enough to make you have a perfect stay. Three important tracks start very near the house. In the house there are two living rooms (one upstairs and one downstairs), a dining room, open kitchen, bathroom, and an extra toilet upstairs. Chimney and wood stove. Garden with barbecue.

The house has got three bedrooms and is suitable for 6 persons. On request 1 or 2 extra beds can be placed.

If you travel by train, there is a perfect connection from Seville. The railway station Cazalla-Constantina is not far away from the house.